Product List
We offer 4 types of Mavel's turbines.
Turbine Selection Table
Estimated Power
Generation Output[kW]
=
9.8[m/s2]
(Gravity Acceleration)
×
H[m]
(Effective head)
×
Q[m3/s]
(Flow rate)
×
η[%]
(Total efficiency)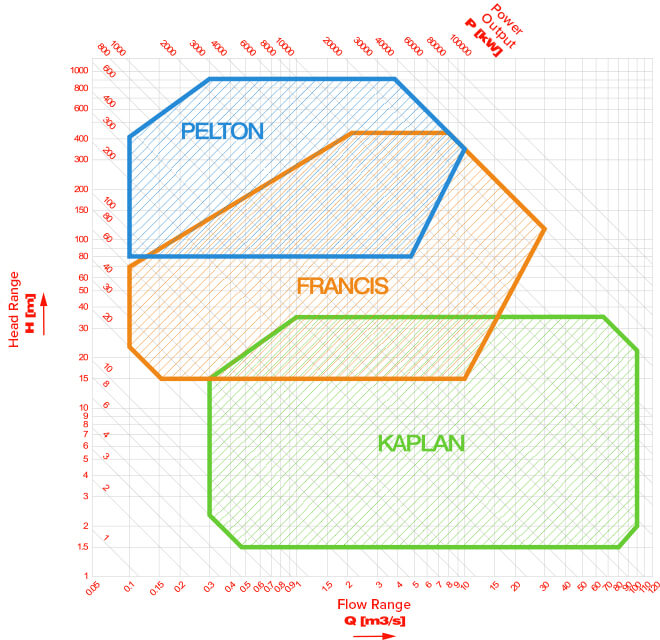 The values in the above figure are for reference only. Please contact us for details.
About MAVEL a.s.
JHD has signed an agreement to partner with Czech hydro turbine manufacturer MAVEL a.s. to deal in its product in Japan.
MAVEL, a.s. is a global leader in the provision of water-to-wire equipment for hydroelectric power plants utilizing turbines with installed capacity of 30 kW to 30 MW.
Founded in 1990, this Czech-American engineering and manufacturing company has over 100 proprietary designs for Kaplan, Francis, Pelton and TM micro turbines.
MAVEL's turbines are installed in over 400 projects in 43 countries on five continents.